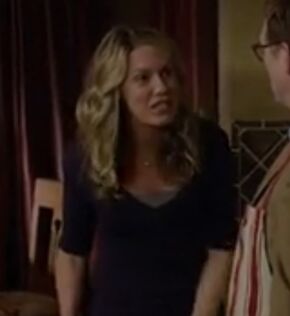 Susanna MacNeil
(née
Walthall
) is
Forrest
's happy wife of 14 years turned hostile ex-wife. Without warning or explanation, Forrest starts divorce proceedings against Suzanne, merely because a viewer wondered what a divorce would be like. The divorce leaves Forrest and Suzanne emotionally devastated, but Suzanne soon follows through with it—to Forrest's shock and dismay. She becomes close with her younger, male divorce attorney, and Forrest jealously assumes the two are in a sexual relationship. Having lost his best/only friend, his house, half of his money, and full custody of their son, Forrest obsessively launches a series of short-sighted schemes that are designed to win Suzanne back, but are derailed by his prioritizing the show over anything (and anyone) else. Portrayed by:
Jessica St. Clair
.
Ad blocker interference detected!
Wikia is a free-to-use site that makes money from advertising. We have a modified experience for viewers using ad blockers

Wikia is not accessible if you've made further modifications. Remove the custom ad blocker rule(s) and the page will load as expected.