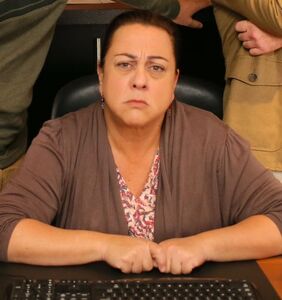 Lucille
is
Forrest
's dour, disapproving-but-grudgingly-loyal executive assistant; her general apathy, and lack of respect for her boss (due to Forrest's lack of common sense and self-awareness), is on near-constant display; Forrest generally ignores her attempts to save him from himself. Portrayed by:
Tara Karsian
.
Ad blocker interference detected!
Wikia is a free-to-use site that makes money from advertising. We have a modified experience for viewers using ad blockers

Wikia is not accessible if you've made further modifications. Remove the custom ad blocker rule(s) and the page will load as expected.