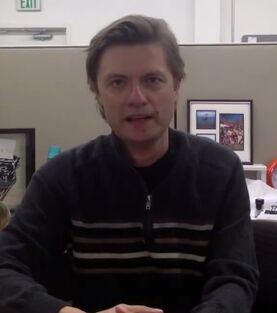 Grant Grunderschmidt
is
Forrest
's (usually) blank-faced and taciturn producer; pushes Forrest to finish assignments he otherwise would not. At the end of Season 2, Forrest becomes convinced that Grant was formerly a girl called Gertrude who wants to kill Forrest, and ends up throwing himself - and Grant - off a bridge, paralyzing Grant from the waist down.
Portrayed by:
James Urbaniak
.
Ad blocker interference detected!
Wikia is a free-to-use site that makes money from advertising. We have a modified experience for viewers using ad blockers

Wikia is not accessible if you've made further modifications. Remove the custom ad blocker rule(s) and the page will load as expected.